How To Repair the Broken Pneumatic Rubber Fender
Views: 4 Author: Site Editor Publish Time: 2020-05-19 Origin: Site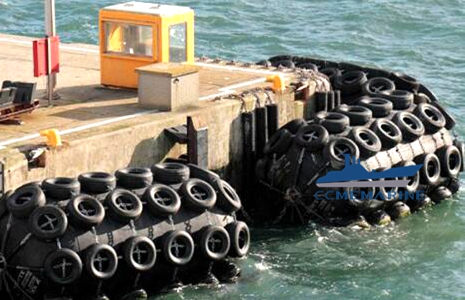 The Rubber is a very common raw material in production of different industries. Because the buoyancy of rubber products is very good, people will use rubber to make inflatable fenders for use on ships. But some external factors will cause the damage of the marine inflatable fender, so how should we deal with it?
When the pneumatic rubber fender is damaged or leaks, we should find out the damaged position in time. The repaired position will be laid flat, washed smoothly and cleanly. The repaired area should be larger than the damaged area, so as not to miss the hidden damage.
After that, prepare the mortar and evenly applied to the damaged area. The special three layers of curtain are glued together. The curtain is cut horizontally in line direction. Then the curtain is vertically pasted and compacted in line direction of the damaged crack. The cushion or paper is covered on the top of the repairing position. Heating the iron plate evenly to 170 degrees Celsius, and then pressing the iron plate down on the marine inflatable fender paved with curtain, it should be noted that the repairing material should not be larger than the size of the iron plate. After that, the jacks and iron plates can be removed.
When air leakage occurs in the pneumatic rubber fender, it can be repaired according to the above methods. The repaired marine inflatable fender can also be used normally without any influence. The size of our company's inflatable fender is very large. Welcome to contact China century marine equipment co ltd and cooperate with us in future.