China Century Marine Equipment Company Limited,established in the year 2005,is a leading and reliable marine and offshore equipment supplier. In 2019 Century marine was renamed Chongqing Central Import & Export Co., Ltd, our brand name is CCMEMARINE. We are a professional supplier of marine parts and offshore equipment, floating pontoons, floating docks, marine fender system, marine mooring equipment , marine deck equipment , marine outfitting equipment , marine power equipment , marine propulsion equipment , marine electric equipment , marine life saving equipment , marine fire safety equipment , etc. Now we are not only providing the standard and regular products and services, but also helping design the products to the supplied drawings and samples to meet our clients' Special need. These products are SOLAS compliant, approved by the administrations of contracting governments and certified in accordance with MED, resp CCS, GL, RS, USCG, BV stipulations.
Main Scope of our Marine equipment Supply:
Marine anchors, chains, chain stoppers, bollards, chocks, fairlead, towing bracket, anchor releaser, Marine airbag, rubber fender, quick release towing hook and mooring hooks, etc. Marine windlasses, Capstans, winches, cranes and steering gear. marine propellers, shafts, bow thruster, azimuth thruster. marine doors, windows, covers, ladders. Marine rubber boat, inflatable life rafts, life/rescue boats, marine davits, and life jackets. SCBA, fire extinguishers, fire hydrants, fire proof suits, masks etc, CSD components, TSHD component and Dredge pipelines. Marine Auxiliary Machinery: marine pumps, marine compressor, HVAC System, 15PPM oily water separator, fresh water generator, sewage water treatment plant.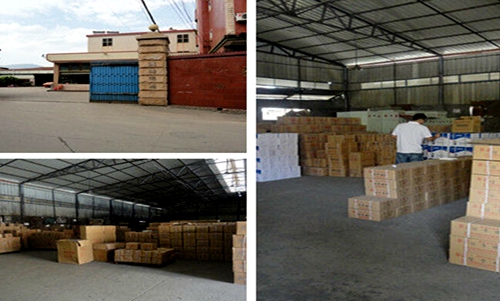 Main Scope of our Floating system Supply:
Floating pontoons, floating docks, jet ski pontoon cubes, floating bridges, Marina docks etc. Applications of our modular float system includes marinas, harbors, jet ski docks, drive on docks, floating work platforms used in industry, communal projects, and navy engineering, aquatic stages for water shows and activities, pontoon bridges, fishing farms, floating walkways, Bathers'' play rafts, bases of outdoor aquatic beer bars, coffee shops, rest shelters, or floral decorative displays, judge-stages for aquatic sport games, aquatic life-guarding platforms, etc.
Main accessories
1. Galvanized Steel Frame / Aluminum Frame 2. FRP dock float 3. Dock Decking 4. Gangway 5.Bollards/Cleats 6. Power Pedestal 7. PVC bumper 8. other accessories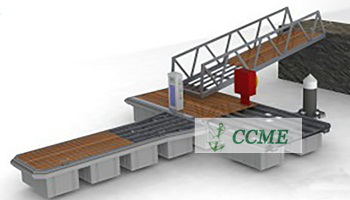 Quality control is the backbone of the company. Our experienced engineers carry out routine and flight inspections on the products we have booked with each factory. Each order is always carefully handled by our staffs. We stick to the policy that no shipment could be made without the on-site inspection and approval of our authorized engineers. Our team understands that we are not only selling a product but also selling our name and reputation.

Fast Delivery: With strict produce arrangement, we try best to make sure that all goods will be finished in time according to contract and We cooperate with the reliable logistic partner, including land, air and sea to help us deliver the goods to your hand on time.

Our team With our experienced marketing and technical team equipped with appropriate knowledge and skills, we aim to respond your product inquiries including services related within 1 working day. Your concern is our top priority. We aim to offer you with optimal, time and money saving options and decision making that bring you cost-effective business.

We look forward to any of your inquiries for whatever products you need. We also welcome the inquiries for the products that are not listed or displayed in this website.