Solid Rubber Oil Boom advantages
Views: 9 Author: Site Editor Publish Time: 2020-08-04 Origin: Site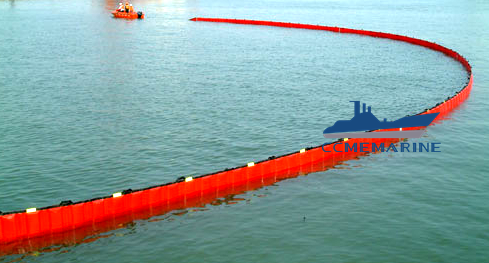 The solid rubber oil boom has obtained a good development in the market at present. The following is a brief introduction to the characteristics of rubber oil boom.
The solid float rubber oil fence is made of double-layer high-strength synthetic fiber cloth and coated with high-quality synthetic rubber, which is oil-resistant, wear-resistant, seawater corrosion-resistant and ultraviolet aging resistant.
The solid float has large buoyancy reserve, uniform force on the fence, high overall strength, good vertical stability and flame retardant effect.
The appearance of oil boom is smooth and smooth, easy to clean, maintain and long service life.
The tension counterweight chain and counterweight block can be selected by users according to their needs.
Optional luminous mark or color glue for easy identification.
The solid float rubber oil boom is widely used in emergency oil spill incidents, and the rubber oil boom has good strength, strong wear resistance, and oil adsorption is not worse than other materials. It can be used in harsh environment too.
If you want to know more information about Solid Rubber Oil Boom advantages or have any related inquiry, pls feel free to contact us China Century Marine Equipment Co Ltd.